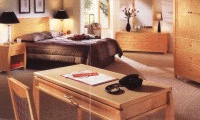 Our sample furniture shown to the right and below is just an example of the quality workmanship which goes into our Hotel Furniture line.
Simply provide us with photos and or drawings of your specifications and we will respond with a detailed price quotation.
" RICHMOND SERIES " " AVANTI SERIES " " PONDEROSA SERIES " " COAST TERRACE SERIES "
** Click on the above pictures for full size images **
FOR MORE INFORMATION CALL OR E`MAIL - mailto:nhsibob@shaw.ca

Bob Duncan, V.P. Sales & Marketing
PH: (604) 277-9294 FAX: (604) 277-9297
Toll Free PH: 877-277-9294